We aim at nurturing the children as the vigorous children of nature by leading the mutual education between parents and kids, adults and kids, among kids themselves and among adults based on the principles of self-education of Nomura Lifelong Integrated Education. Pre-school children from zero-year-old babies to six-year-old children attend the programs coming with their mothers from Tokyo and neighboring areas every day.
On those occasions of seminar courses and other events, children also join their mothers.
For pre-school children from zero to six years old
Monday through Friday except holidays, 10:00|15:00
In the room of Division of Infant Education at Head Office, Outdoor activities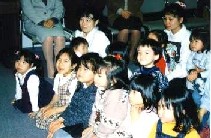 During the pre-school period when the basics of character-building that regulate one's whole life to be formed, they live together with other members of all age groups. This gives children the human environment that enables them to feel love and to learn to respect elders and care their younger friends. It also provides them of the opportunities of nurturing their independence, public spirit and creativity.

They enjoy free play, drawings, handcrafts, calligraphy, gardening, etc.

At all seasons they enjoy various Japanese traditional seasonal events. Together with all the members from all age groups they learn sense of coexistence developed in the Japanese climate and cultural history.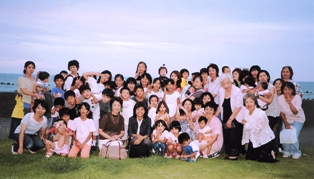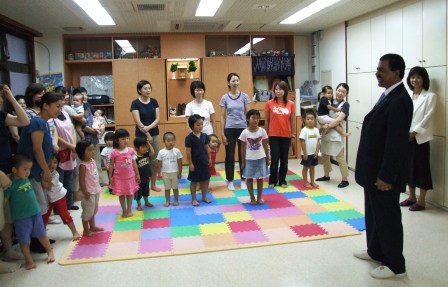 Outdoor Activities at Yoyogi Park, Meiji Shrine and Other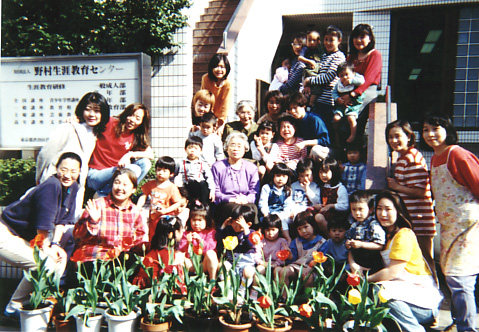 Main Events:
Setsubun, Doll Festival, Boyfs Festival, Star Festival, Sports Day,, Completion Ceremony, Excursion commemorating the completion, etc.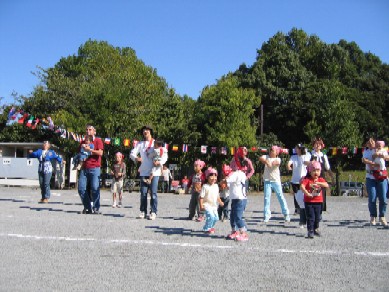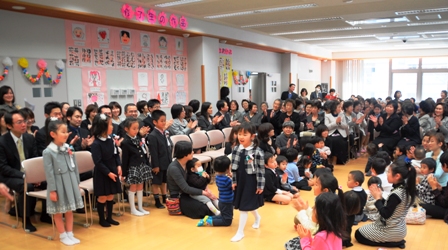 Reading Session:
Once a month for mothers. Texts are "Growing Together" by Mrs. Yoshiko Nomura & other books.